Dryer Vent Cleaning is often overlooked. Have you noticed that your dryer is not drying clothes as well as it once did? Are your clothes still damp after the drying cycle? It may be that you have a clogged dryer vent.
If that is the case, you need to call a dryer vent cleaning professional. Not only will cleaning your dryer vent improve the efficiency of your dryer, it can prevent the risk of a fire in your home. It may come as a surprise, but according to the National Fire Protection Agency, clothes dryer fires due to the build up of lint in the dryer vent cause more than $100 million dollars in losses every year.
When you notice that your dryer is not performing as it once did and clothes are taking a long time to dry or are still damp at the end of the drying cycle you may have a clogged dryer vent that needs cleaning. Keep your family and home safe.  Get a professional dryer vent cleaning service to remove the lint build up in your dryer vent.
Call us for a fast estimate 727-379-2240
Why Choose Generations Carpet Cleaning for Dryer Vent Cleaning?
Generations Carpet Cleaning owner and operator Mike Rowe is a third generation carpet cleaner, having learned the business from his late grandfather. He is 1 of 14 in men in his family to be in the business. After more than 15 years in the industry, Generations Carpet Cleaning has the expertise and skilled technicians to provide professional, safe and affordable dryer vent cleaning.  Our mission is to leave your home with your dryer rejuvenated and your home safe. Here's a short list of reasons why you can trust Generations Carpet Cleaning:
All Techs are Background Checked

All Techs are Sex-Offender Checked
In Business For Over 20 Years

Locally Owned and Operated

100% Satisfaction Guarantee
Tampa Bay Areas We Service
New Port Richey, Tarpon Springs, Palm Harbor, Dunedin, Oldsmar Westchase, Citrus Park, Odessa, Trinity, Port Richey, Lutz
More Than Just Carpet Cleaning. Additional Generations Services
What Generations Carpet Cleaning Customers Say About Us.
With Generations the difference is amazing, not like any other carpet cleaning I have ever had. Pricing is amazing and outcome is incredible. I highly recommend them.
What an amazing company! Made my first appointment last minute and they were able to accommodate my needs. The prices were extremely affordable and their work speaks for itself. I'm never using anyone else!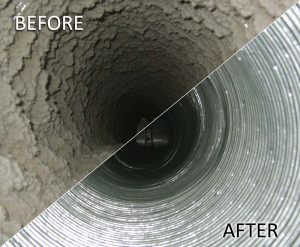 Contact
Thank you for your interest. For questions or comments, please use the information listed here. We look forward to hearing from you soon.
Phone
(727) 379-2240
Hours of Operation
Monday – Friday: 8:30 – 7:30
Service Area
New Port Richey, Trinity, Odessa, Hudson, Palm Harbor, Tarpon Springs, Land O' Lakes, Dunedin, Safety Harbor, Spring Hill, Florida