Carpet Cleaning Services in Oldsmar, FL
In a city founded by an automobile pioneer, its no surprise that Oldsmar celebrates its history with Oldsmar Days and Nights, with parades and car shows featuring Oldsmobile.
Taking care of your vehicle upholstery is one of the many services of Generations Carpet Cleaning, so if you are preparing a vehicle for a show or you just want your car interior refreshed, we can help.
Of course we also provide carpet cleaning, tile and grout rejuvenation, carpet repair and odor removal services for homes, apartments and businesses. So if you have family and friends in the area enjoying Tampa Bay Downs, and they bring a little of that back with them when the return to your home or business, we can help with that as well.
You can count on Generations Carpet Cleaning to refresh and restore your flooring. We've been at it for generations. Owner and operator, Mike Rowe, learned the business from his late grandfather and is a third generation carpet cleaner – thus our name.
We are fully insured and all of our highly-trained Techs are background checked and carry I.D. badges. You can trust our safe, reliable, affordable and fast professional carpet cleaning.
Oldsmar Carpet Cleaning & Odor Removal Testimonial
When we were ready to sell our rental property, we realized we had a problem on our hands. The tenants had a big dog and you could smell that dog the moment you walked into the house. We wanted to avoid the cost of replacing the carpets, so we gave Generations a call. Mike came out and did a treatment. It was better but still could smell the dog. He came out again for free and after that second treatment, it was like a brand new carpet. We got an offer on the house the very next day!!! Thank you Jen and Mike for the integrity with which you run your business and for the value of the amazing work you provide! You will always be our first and only call with any of our future floor cleaning needs!!
Our 100% Satisfaction Guarantee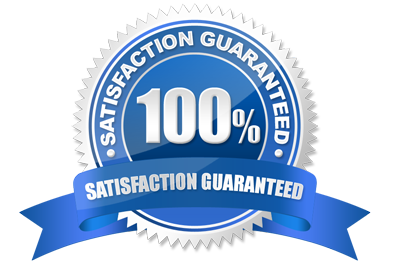 Your 100% satisfaction is our promise. We'll leave your home refreshed and restored and if you are not fully satisfied with our services, we will not ask you to pay for them. Simple, 100% guarantee.
Locally Owned Oldsmar Carpet Cleaning. For Generations.
Established in 1999, Generations Carpet Cleaning has been servicing the area for over 15 years. We are third generation carpet cleaners (formerly named MicroVent).
Owner and operator Mike Rowe, is 1 of 14 men in his family to clean carpets and 1 of 7 to own their own business. He is a third generation carpet cleaner, learning the business from his late grandfather.
At 19 years old, Mike started his own carpet cleaning company (originally named MicroVent) with priorities on providing exceptional service coupled with excellent results.
Mike and his wife Jennifer grew up locally in Dunedin and have two children of their own. As a family man with a family owned and operated business, we promise to treat you with the same care we would treat our own family.
We are a growing company servicing residential, commercial, and multi-family customers. From single apartments and single family homes to apartment complexes and property management, we are here to help.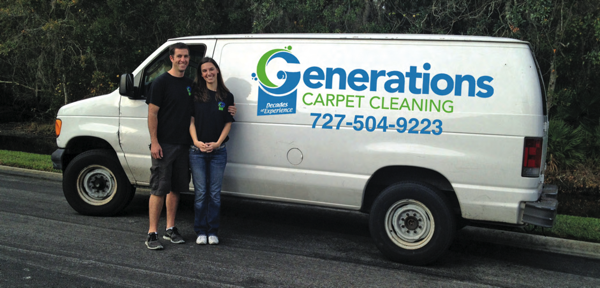 Same Day Carpet Cleaning Services. Flexible Scheduling.
Trustworthy, Courteous, Professional, Safe
If you need same day service or just flexible scheduling, we're here to meet your carpet cleaning needs.  Generations Carpet Cleaning radically redefines "clean" through innovative efficient approaches and remarkable customer-centered service. We appreciate that you allow us to enter your home to to restore and refresh your carpet, tile, and upholstery. Here's why you can trust Generations Carpet Cleaning:
All Techs are Background Checked

All Techs are Sex-Offender Checked
In Business For Over 20 Years

Locally Owned and Operated

100% Satisfaction Guarantee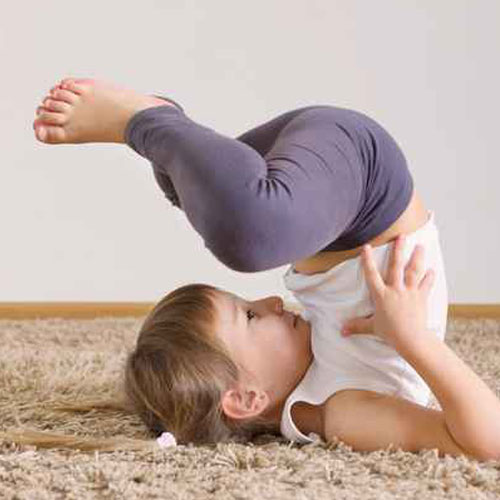 Contact
Thank you for your interest. For questions or comments, please use the information listed here. We look forward to hearing from you soon.
Phone
(727) 379-2240
Hours of Operation
Monday – Friday: 8:30 – 7:30
Service Area
New Port Richey, Trinity, Odessa, Hudson, Palm Harbor, Tarpon Springs, Land O' Lakes, Dunedin, Safety Harbor, Spring Hill, Florida