All of us at Generations Carpet Cleaning were very proud to be featured in Trinity Neighborhood News. Since the article came out two years ago, we have been embraced by the community and hold to our values. We couldn't ask for more. It has been a pleasure to serve our community and we are still going strong and growing every day! If you missed the article, here it is…
Nothing Beats Fresh, Clean Carpets from Generations Carpet Cleaning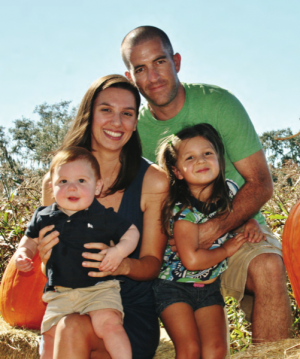 If you're looking to get a jumpstart on your spring cleaning projects this year, Generations Carpet Cleaning is here to help. Professionally cleaned carpet, upholstery and rugs can look brand new again, and your whole house or office will smell crisp and clean after a cleaning from Generations Carpet Cleaning. Servicing both residential and commercial clients including apartment complexes, office buildings, restaurants and churches. Generations Carpet Cleaning is affordable, reliable and prompt, and provides excellent results with a family secret stain removal technique.
Owners and operators of Generations Carpet Cleaning, Mike and Jenn Rowe have known each other since they were kids growing up in Dunedin. Now the two high school sweethearts are married with a couple of kids of their own, and have chosen to settle in this beautiful area to raise their family and continue building their business.
Mike Rowe's is truly a business that has a family legacy behind it. Mike comes from a long line of carpet cleaners – literally generations of them. His late grandfather taught the trade to his sons, and Mike's father and three uncles all have carpet cleaning businesses of their own.
Thirteen years ago, when Mike was only 19 years old, he started his own carpet cleaning company, MicroVent, in New Tampa with a goal to grow his business by providing exceptional service coupled with excellent results. It was a formula that worked.
Most of MicroVent's business was cleaning apartment complex carpets, so cleaning was done on a big scale. The results that Mike was able to give his customers were remarkable and he quickly gained notoriety for doing such an efficient job. …
To read the whole story please see the article at Trinity Area Neighborhood News Here.